Unlocking the Potential of the Digital Era: A Comprehensive Guide to Microsoft Modern Workplace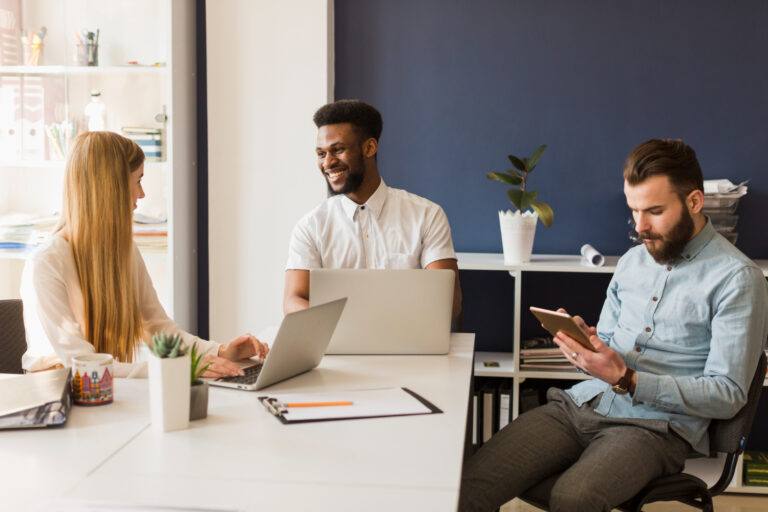 What do we mean when we talk about the "modern workplace"? It's an exciting term, right? It's like we've finally cracked the code to the future of work, and it's all about embracing the cutting-edge, innovative tools and solutions that are constantly reshaping the business landscape.
But here's the deal. The modern workplace isn't just about sleek hardware or fancy software. It's about a fundamental shift in the way we work, collaborate, and drive productivity in our businesses. It's about creating a more flexible, efficient, and secure working environment that embraces digital transformation.
Think of the modern workplace as a digital arena where technology and people come together, fostering a culture of creativity, innovation, and continual learning. So, how do we design this kind of workplace? This is where Microsoft Modern Workplace solutions come in.
The Essence of Microsoft Modern Workplace
Microsoft's Modern Workplace is an ecosystem of tools and solutions that are designed to streamline collaboration, increase productivity, and secure enterprise mobility. It leverages the best-in-class Microsoft products like Office 365, Windows 10, and Enterprise Mobility + Security (EMS).
Office 365 is your suite of cloud-based productivity tools like Word, Excel, PowerPoint, Teams, and much more, accessible from anywhere and updated continuously. With Office 365, it's not just about having the right tools, but also about using them in new and innovative ways that drive collaboration and productivity.
Then there's Windows 10, the most secure Windows ever. It provides the foundation for your modern workplace, with enterprise-level security, robust management tools, and innovative productivity features.
The last piece of the puzzle is Enterprise Mobility + Security (EMS). This comprehensive mobility and security solution helps you manage and secure your IT environment, from identity and access management to information protection and threat detection.
Benefits of a Modern Workplace
So, why should businesses care about the modern workplace? It's all about the substantial benefits it can bring to your organization. Here are just a few ways the Microsoft Modern Workplace can transform your business:
Improved Collaboration and Communication
With Office 365, your team can work together seamlessly, whether they're in the same office or scattered across the globe. Tools like Microsoft Teams create a hub for teamwork, enabling real-time collaboration and communication.
The best part? You can share documents, co-author in real time, and even hold meetings, all in a single shared workspace. Say goodbye to the days of juggling between apps and platforms.
Enhanced Security and Compliance
Security is a significant concern for any business, and the modern workplace takes it very seriously. Windows 10 and EMS offer integrated, intelligent security that protects your business from modern threats. Plus, with Office 365, you get built-in privacy and compliance tools, helping your business meet industry standards.
Increased Productivity
One of the key advantages of the modern workplace is its impact on productivity. With tools that automate routine tasks and intelligent solutions that provide insights into your business, your team can work smarter, not harder.
Remember, it's not just about having these tools; it's about using them effectively. This is where a trusted IT partner like LogixCare can help, offering expert guidance on how to leverage these tools to their full potential.
The Transformation Towards the Modern Workplace
In conclusion, the modern workplace isn't just a trendy buzzword. It's a real, tangible shift in how businesses operate and succeed in today's digital age. By embracing Microsoft Modern Workplace solutions, your business can thrive in this new era, enhancing collaboration, increasing productivity, and securing enterprise mobility.
So, are you ready to transform your workplace? At LogixCare, we're here to guide you every step of the way. With our IT expertise and hands-on experience, we can help you navigate the journey towards the modern workplace. Let's embrace the future together. After all, the future is now.LogixCare, LLC